Marketing Retail Business
Bartley Marketing has for many years worked with retail businesses – the enlightened retailers who recognise that Product, Price, and Place are not enough, you need People and Promotion as well to reach out and attract new customers. With all five marketing P's firing they have a chance!
Even in an online shopping age local retailers can be very successful – after all not everybody wants to buy apparently (often not!) cheaper online, many still prefer to deal with real people with whom they can have a chat, and touch and feel the product before they buy. Nowadays retailers who practise marketing will often for the convenience of their customers have an online channel in place as well.
Bartley Marketing has built a number of great websites for retailers including Kew Gardens shoe shops, the Shoe Station and Canopy, and closer to home Maxwell Hamilton and New Forest Interiors.
Into these websites we bring some extra smart marketing: close up photography is a brilliant technique for product images, and 360° virtual 'SeeInside' tours invites prospective customers to take a peek before they commit to enter the shop (as well as helping search presence on Google). One of our delighted early SeeInside customers in New Milton proclaimed that he now had two showrooms instead of one: his actual live one and his "virtual showroom."
To find out more about how we can help market your retail business, contact Jane and Tanya.
JOHN COOPER CARPETS – WEBSITE, MARKETING, PR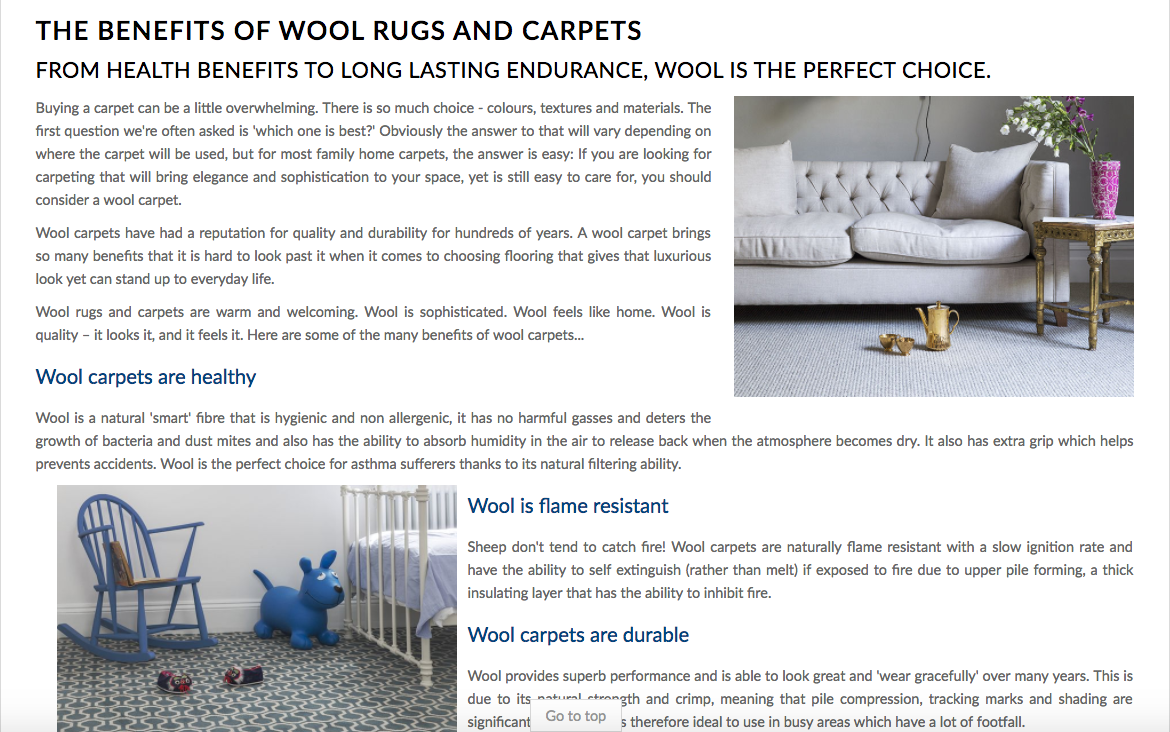 John Cooper Carpets is a long established Lymington flooring retailer which previously operated from the High Street before moving to Ampress Park, rapidly becoming a centre of home improvement for Lymington. Part of the Greendale Carpets Buying Consortium, John Cooper Carpets are able to offer both great quality and competitively priced carpets and flooring. Despite a loyal customer base, John Cooper Carpets needed to raise their online profile and increase local awareness of their location and product range.
Bartley Marketing designed and created a simple brochure website for John Cooper Carpets and regularly 'ghost write' blogs to introduce new product ranges, explain more about carpets and also provide useful information, such as how to remove stains. John Cooper Carpets are highly respected experts in anything to do with carpets and floor coverings to their existing clients, content marketing provides the means to extend this further.
Promotion and championing on the Lymington.com website and media channels, including Facebook, Twitter, Instagram and the weekly 'What's On' email newsletter to subscribers, ensures that John Cooper Carpets expertise and excellent reputation reach further into the local community.
In addition, we are helping John Cooper Carpets to stay in touch with their clients and prospects with a well-planned direct email campaign.